I recently came across an interesting article which raises interesting questions regarding neuroscience, justice, responsibility, and punishment. I have some thoughts, and I wonder what others think.
Apparently:
 In one recent study, brain scans correctly predicted which inmates in a New Mexico prison were most likely to commit another crime after release.
and another study reports:
children in Denmark who had been adopted from parents with a criminal record were more likely to become criminals in adulthood than were other adopted kids. […] For biological parents who had no offenses, 13% of their sons had been convicted; for biological parents with three or more offenses, 25% of their sons had been convicted.
Finally consider this case: 
Take the case of Donta Page, who in 1999 robbed a young woman in Denver named Peyton Tuthill, then raped her, slit her throat and killed her by plunging a kitchen knife into her chest. Mr. Page was found guilty of first-degree murder and was a prime candidate for the death penalty. Working as an expert witness for Mr. Page's defense counsel, I brought him to a lab to assess his brain functioning. Scans revealed a distinct lack of activation in the ventral prefrontal cortex—the brain region that helps to regulate our emotions and control our impulses. In testifying, I argued for a deep-rooted biosocial explanation for Mr. Page's violence. As his files documented, as a child he suffered from poor nutrition, severe parental neglect, sustained physical and sexual abuse, early head injuries, learning disabilities, poor cognitive functioning and lead exposure. He also had a family history of mental illness. By the age of 18, Mr. Page had been referred for psychological treatment 19 times, but he had never once received treatment.
Of course explanations are not excuses. But how should we respond to criminals who, no fault of their own, have biological predispositions to be violent?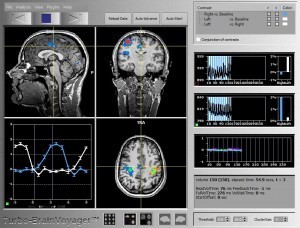 I have a broadly consequentialist view of punishment, therefore see no intrinsic benefit of punishment if it does not lead to a greater good. Therefore the most relevant content of this kind of biological information is how likely is the subject to commit another crime ? But how fair is it to aggravate a criminal's sentence because of neurological analysis showing any particular test result? How would you feel if after a brain scan, some analysis showed that you a biological predisposition to violence, and therefore it would be better for the community for you to be isolated? On the other hand, consider the case of the murdered above: would it not have been good to have acted before he committed the crime?!
The technology is here. We can decide to use it, or not to use it. Either one is a decision and whatever we end up doing, it needs to be carefully considered.